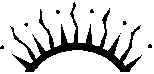 Box 22113, 3806 Albert St, Regina, SK.,S4S 7G7
E-mail: livingland@cableregina.com
Fax: 306-790-7522
"At Living Land we are dedicated to celebrating and promoting artists, and other creative people, who contribute to the health and well being of humanity and the earth." Brenda MacLauchlan
We are celebrating a glorious new music release:
O Living Land, Spirit who singing sang the hills

Breathing the sun and the rain

spun a sacred Web

The broken and unbroken of the land

the broken and unbroken of my life

The times I reach, the times that I refrain

The furrow and fallow turning in the rain

(from Hills of Grass by Carolyn McDade)

We Are the Land We Sing , a glorious new release by Carolyn McDade and Singers of the Sacred Web,

Canadian Sales Price: CD - $24.00 + 7% GST. Cassette $15.00 + 7% GST. Prices in effect until December 31, 1999. Saskatchewan orders add 6% PST

Postage & handling:

1 cassette or CD ( $2.50), 2-4 ( $3.50), 5-10 ($5.50)

Order by Mail

: Include: # of CD's or cassettes, name, address, phone #, and cheque payable to Living Land.

Order by fax or e-mail

: Include: # of CD's or cassettes, name, a ddress, and phone #. Payment is by Master Card or Visa.

You will be contacted by phone for credit card details before order is shipped.
Canadian Order Form

Click Here

Orders outside Canada

Click Here

To hear a sample of the CD

(sound clips available after December 1, 1999)

Click Here